I am a faith centered coach (which means God is at the center of all I do) who works with women like you who find themselves at a crossroads in their lives and are seeking guidance on identifying what's next. You were created for so much more than punching buttons and scrolling screens. You were created to make an impact whether it's on 1 person or 1,000 and my job is to help you uncover the more you were created for.
Together, we will get you into alignment with God's purpose for your life and you will learn how to engage life with passion and vigor. The God who created you also calls you to create—whether that is a business, a family, a book, a photograph, a website, a sermon, or a meal.
Whether it's making a career pivot, transitioning to work that matters, or starting that small business I help women like you elevate their skills, businesses and lives.
Now is the perfect time to reevaluate where you are, where you want to go and what you need to start doing to get there. During our 1:1 coaching sessions I will help you figure out what you were created for so you can step fully into that calling.
We will meet virtually via Zoom once a month for 4 months with bi-weekly check-ins via email in between sessions. Each Zoom session will be approximately 60 minutes long depending on what we're discussing. On occasion the session may be a little longer than 60 minutes, but this is for you so if you have a hard 60 minute stop we can continue the discussion at our next session. The reason we meet once a month is to give you an opportunity every month to put into practice the discovery and revelations made during each session.
You will have self-work assigned by me that you have to work on throughout the month and each assignment is designed to help you re-discover and build up parts of yourself that have been dormant.
We will have bi-weekly check-ins via email to ensure that you're committing to doing the work and are on track with the goals established in each of our virtual sessions.
At the end of our 4 months you will become part of a monthly group coaching cohort to support you on your continued journey.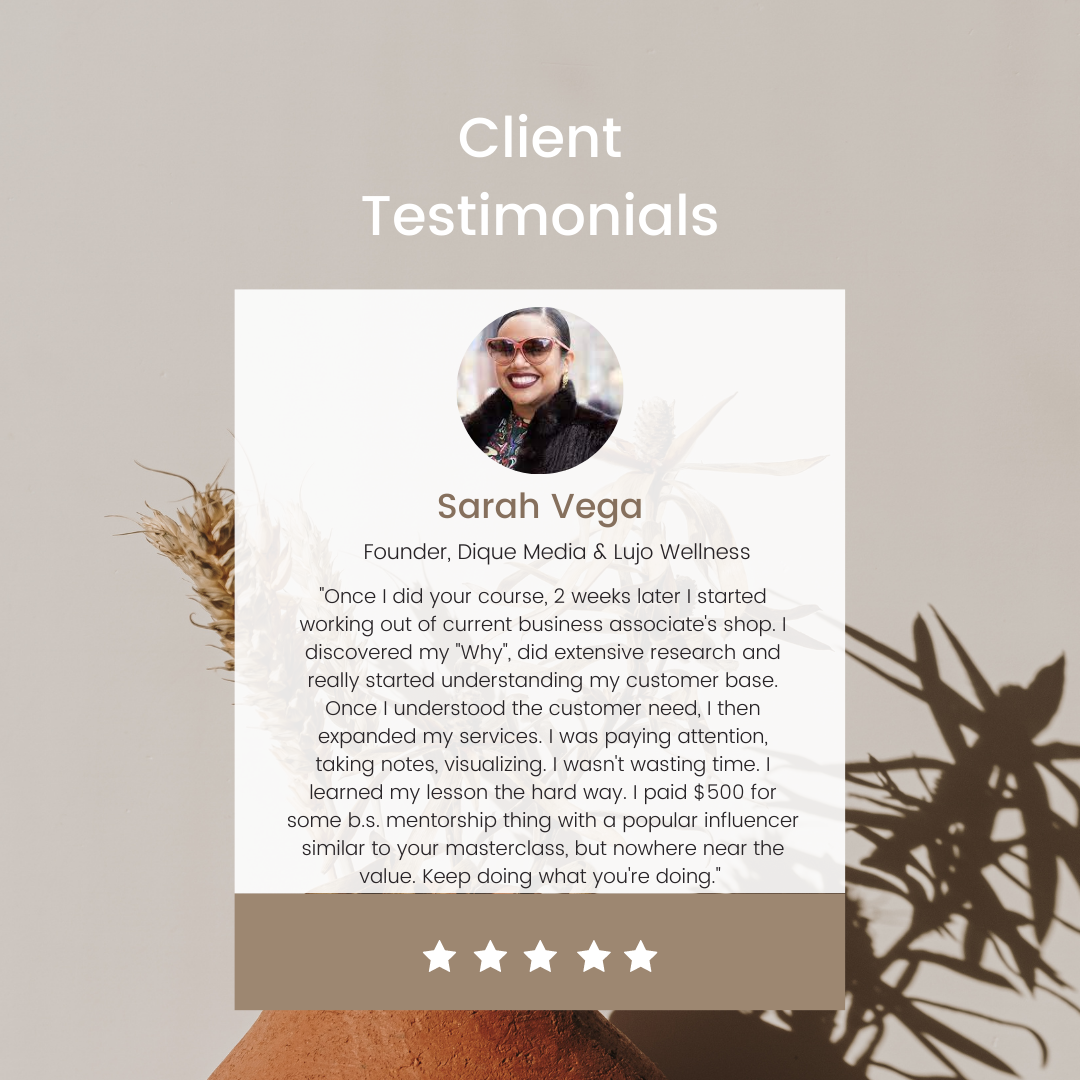 Founder, Dique Media & Lujo Wellness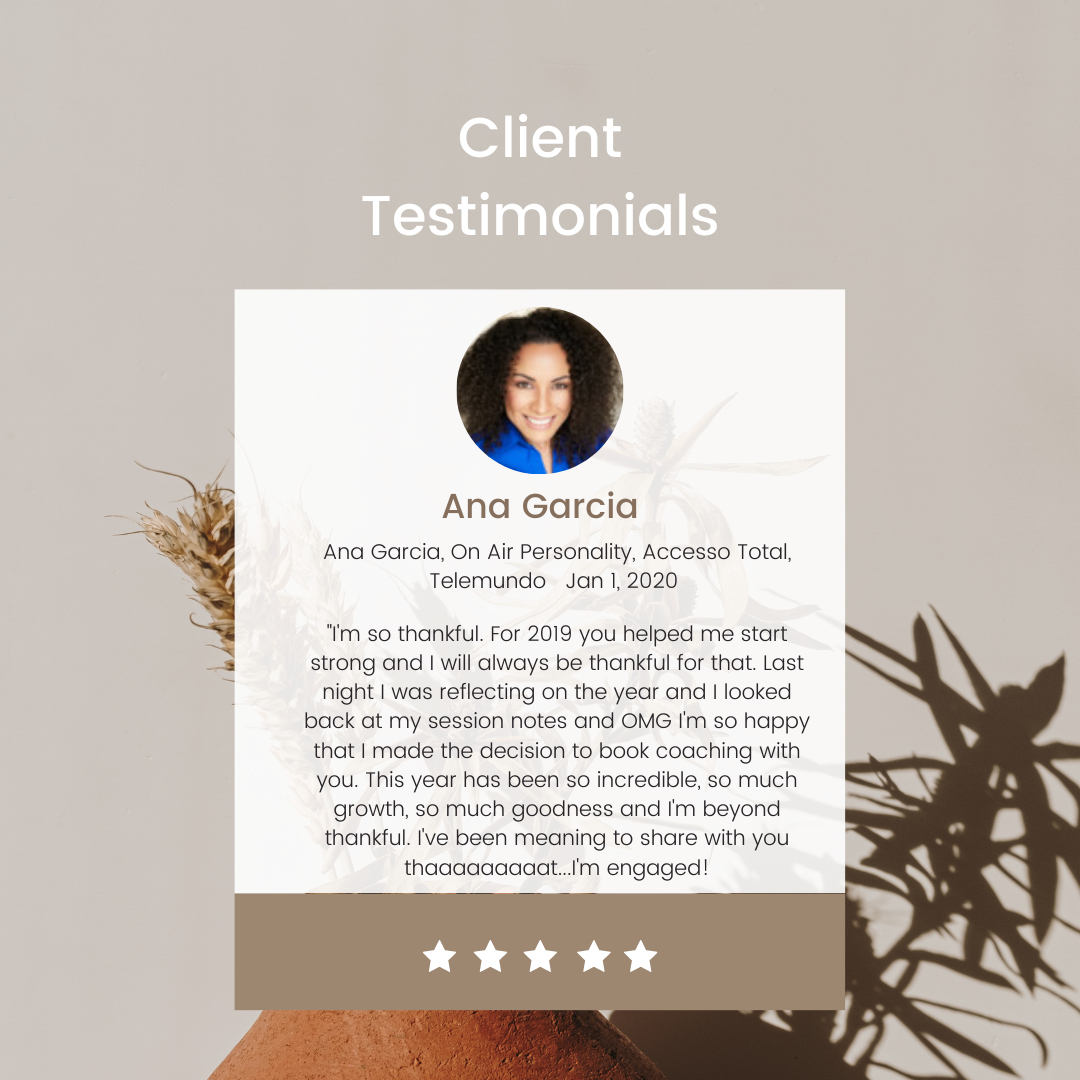 Ana Garcia
On Air Personality, Accesso Total, Telemundo
Teresa Correa, Global Consumer Insights, Pfizer & Head of Social Media Innovation, Red Shoe Movement
Frequently Asked Questions
Can I get a refund if I'm unhappy with my purchase?
Unfortunately, we do not offer refunds on our 1:1 coaching package.
How do I schedule my appointment?
Upon purchasing the coaching package, you'll receive further instructions on how to book a time for your appointment.
Can I purchase coaching more than once?
Absolutely! If you find yourself in need of coaching more than once, simply purchase the coaching again.
Coaching Agreement:
By purchasing this package you agree to accept full responsibility for the actions you take regarding your growth, personal development, and mindset transformation. As such, you agree that you will not hold Nancy Ruffin liable for the consequences of your decisions. Your success is fully dependent on your level of commitment to this program. It is your ultimate personal decision as to how you decide to implement what you learn, and you agree that Nancy Ruffin is not responsible for your success or personal growth.